The construction industry is set to be at the forefront of the UK's economic bounce-back from the effects of Covid-19. Over the past couple of months we have seen the industry adjust to new rhythms and working practices. Meanwhile, government and public pressure has put strong environmental demands on the industry. These demands mean businesses are increasingly looking to eco-friendly plant machinery, which can prove to be costly for smaller companies. However, the collision of these two factors prove beneficial for one of the fastest growing sectors in the industry: Construction Plant Hire.
Hiring in machinery is not a new concept. Emerging in the mid 20th century, the sector is estimated to be worth $136.5 Billion globally by 2027. Of course, it is expected that Covid-19 will have made some form of impact on these figures. However, in the current climate, the sector could be seeing an uptake in the near future.
---
advert:
---
Why is Plant Hire Attractive?
Construction plant rental is attractive to many businesses for a variety of reasons. From financial stand points to project logistics, here are just a few reasons that companies opt to hire plant:
Avoiding the Initial Cost.
Firstly, purchasing brand new equipment is expensive and is a long term investment that many businesses aren't in the position to make. Hiring equipment avoids the initial purchase costs.
Project Requirements.
Many construction companies are juggling more than one project at a time. Often these projects require specific machinery based on the job type, location, and project length. Hiring machinery allows companies to provide each job site with appropriate equipment and avoids any logistical issues arising from transporting machinery between sites.
Transportation and Storage Issues.
Each piece of equipment must be stored and, when needed, transported to site. Equipment that is not stored properly can be costly to companies in maintenance and repairs. Further, if equipment is damaged while not in use, projects may be stalled as it needs to be repaired. Hiring in equipment avoids logistical issues regarding where to store and how to transport machinery.
Of course, these are just a few reasons that businesses may choose to hire equipment. It must be added that equipment hire is not the answer for every construction company.
Construction Plant Hire: A Collision of Two Factors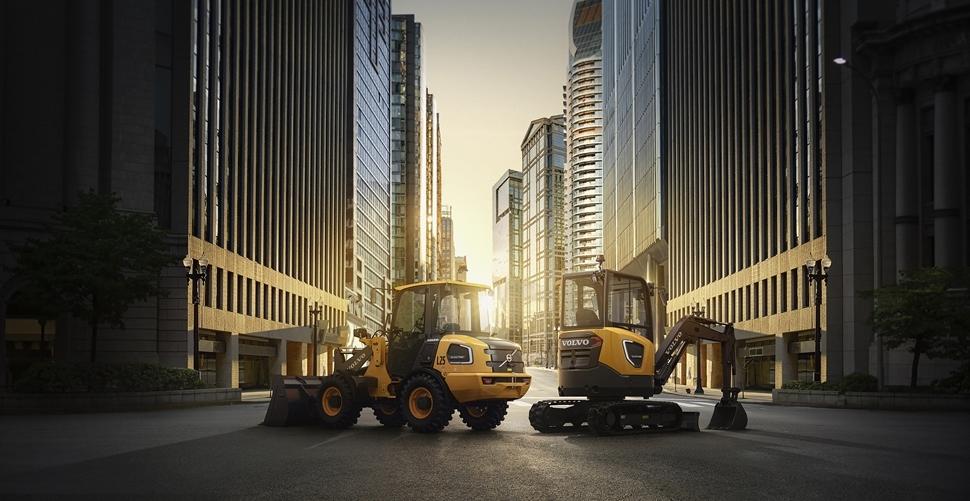 With the industry put at the forefront of the UK's economic bounce back from Covid, it is expected that more projects will be undertaken in the coming months. The industry experienced a downturn in productivity during the peak of the first lockdown caused by the pandemic. Now, as businesses are keen to get back to productivity, sites have been opened back up.
In the coming months the industry will be undertaking more projects and with that, more equipment will be required. As many businesses were effected by the pandemic it might be expected that many will be looking to avoid unnecessary costs. Here, the plant rental sector comes into play, allowing businesses to avoid initial purchasing costs and logistical issues.
Further, pressure has been put on the industry by the UK's aim to reach net zero emissions by 2050. As a result many OEMs have released eco friendly plant solutions. These include JCB's E-Tec range and, more recently, hydrogen prototype; Volvo's Electric machinery range; and a range of smaller equipment from companies such as MHM. Equipment that emits zero carbon at point of use is expected to exponentially grow in popularity but comes at a cost. With this is mind, it is possible that plant hire provides a solution to construction companies looking to get the job done and remain eco friendly.
What do you think? Let us know your thoughts on Social Media!
---
Read more of the latest news here
The latest issue of Plant Planet is available online for free today!