Eco Friendly. Green. Sustainable. Perhaps some of the biggest buzzwords in society's vocabulary today. The need for the construction industry to produce environmentally friendly construction plant is becoming more critical than ever.
Last year, Plant Planet published an article on the Rise of the 'Green Machine' exploring the wide range of environmentally friendly construction plant released in 2019. With public pressure growing, the growth of the electrification of construction plant has continued as a theme of the industry into 2020. Pressure from world governments and consumers has incentivised manufacturers to develop technology and machinery focused on lowering the industry's carbon footprint.
---
advert
---
What is eco friendly plant machinery?
First of all, it's important to know what is meant by the term eco-friendly plant. The main focus of manufacturers looking to produce eco-friendly plant is reducing emissions. Most importantly, carbon dioxide emissions. For this reason, the goal of the industry seems to be aiming to produce no emissions from plant on site. Here, it's important to note that by emissions we're referring to harmful emissions such as carbon dioxide and other greenhouse gasses.
While the ideal laid out above would vastly improve effects on the environment, plant operators have more factors to consider. For example, machinery must also be as powerful, efficient, and cost-effective as others on the market. In short, for eco-friendly machinery to become the norm, it must be a viable option for consumers.
Why the focus on carbon dioxide?
If one thing encompasses the pressure felt by companies to develop sustainable Plant solutions it's the sensational Environmental Report published in October 2018 by the United Nations. The report detailed the effect of global warming caused by CO2 emissions. For instance, suggesting that the world is already seeing the consequences of Global warming and that rapid and far reaching changes must be made across all industries. In addition, the UK government's net zero emissions law puts on further pressure. This law should encourage plant manufacturers to develop electric and hydrogen powered machinery.
Examples of Eco Friendly Plant
Over the course of the past year, more and more eco friendly plant options have become available. These innovations utilise electricity, biowaste, solar and more as sources of fuel. Plant Planet have rounded up a few examples of eco friendly plant from across the growing sector.
JCB 19C-1E
JCB launched the 19C-1E 1.9 tonne mini excavator at the beginning of 2019. This machine set the example for the focus of JCB throughout the year, consequently taking centre stage at most plant machinery events throughout the last year. Equipped with a 4 lithium ion battery pack, the machine can work at zero emissions at the point of use. In 2020, JCB launched the fast charge option for the excavator at the Executive Hire Show 2020.
RELATED: Read more about the EHS 2020 in the March Issue of Plant Planet
Volvo ECR25 and L25 Excavator and Wheel Loader
Volvo's range of electric machinery debuted at Bauma 2019. However, it was not until early 2020 that the machinery became available for pre-booking. Both machines benefit from zero exhaust emmisions and low noise levels and vibrations. These are the three key elements for eco friendly machinery to be considered a favorable option for future work in city centres.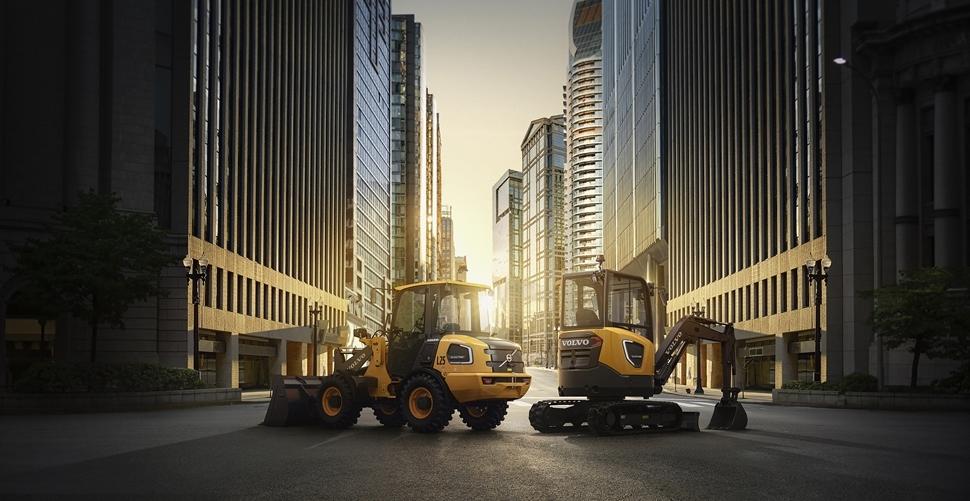 Case Construction's ProjectTETRA
In December 2019, Case Construction Equipment received the Good Design® Award for its methane-powered wheel loader. This machine stands out among our list as it is powered by biomethane, which is produced in biodigesters from waste products such as waste food. Despite this, with a maximum 230hp, it delivers the same power and torque as its equivalent diesel engine found in the CASE 821G wheel loader. While only a concept machine at present, ProjectTETRA has been tested in real-world construction environments.
MHM's MGTP 6000 Solar Hybrid Generator
The MGTP 6000 Solar Hybrid Battery Diesel Generator incorporates a fully adjustable roof mounted solar pane, 6 (230V) battery, and Kubota diesel engine. The machine is part of their growing eco friendly machinery range.
Eco friendly plant is just one example of how the construction industry is striving to be more green. For example, companies are looking to consider the amount of plastic and paper they use. In addition, many are looking to source sustainable materials. Click here to learn more about the Environmentally-Friendly Construction Site.
---
To read more about green machinery, read the June 2019 article in Plant Planet:
The Rise of The Green Machine
Follow us on Twitter for updates on the go.